THIS IS THE NEW ENGLAND!
There is so much to do in the New England and we absolutely love it here. To get you started, check out the below two pages, they'll be a good starting point. For more specific recommendations of what we love to do when we're not making wine and cider, scroll a little further down.
NEW ENGLAND HIGH COUNTry
Stretching from Walcha to Tenterfield, and including the beautiful places in between, the New England High Country is such a divine region to visit.
DESTINATION TAMWOrth
If you can find a place with more things to do than Tamworth, then go for it. You'll find more than just Country Music here!
Our mates at Dobson's do some amazing work with their spirits, if you're looking for some of the best Gin, Vodka, Whisky and liqueurs, not only in the region but Australia, this is a must visit. Another wonderful restaurant, a speak easy bar and no doubt you'll be walking away with a few bottles!
A self-contained bed and breakfast and the home to the delicious Aurelia's Farm handmade confectionary. Definitely a beautiful place to stay and base yourself to enjoy this glorious region!
Our local motel in Uralla, the motel to stay at in town to be close to all the action!
Haven't used airbnb yet? It's basically your go-to guide for all the B&B's and houses available. Use the link below and go straight to the places available in our area. We're happy to give us a few recommendations if you give us a call, but get a group of friends together and come and enjoy a weekend in our town!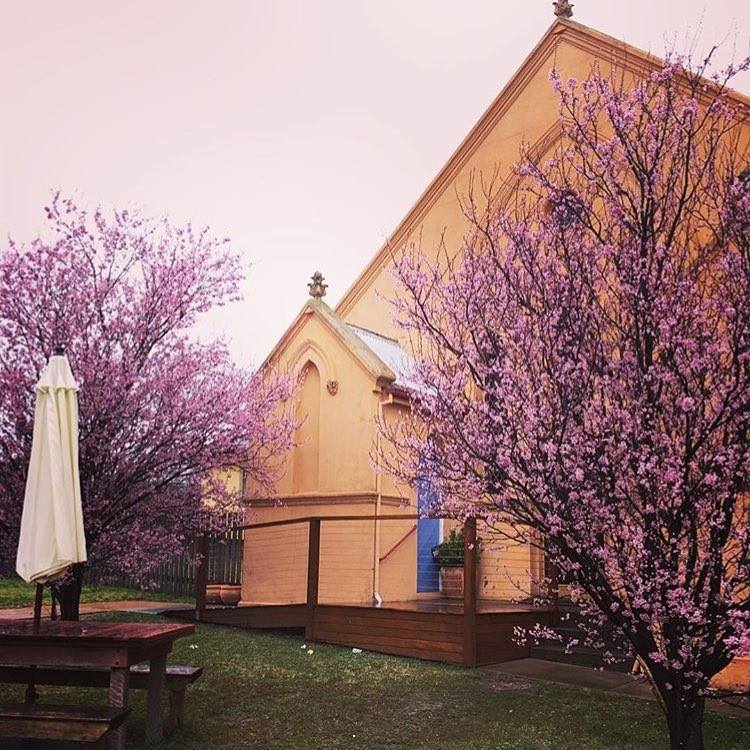 NATURALLY HEALTHY WHOLEFOOD STORE & CAFE
For anyone that loves eating real fresh food, organic coffee and wants to stock up on yummy healthy treats to take home, this is your place. Also known as "The Church Cafe", enjoy the beautiful setting for breakfast, lunch or just a couple of coffees!
A great pub in the centre of town in Uralla, great pub-style accommodation and a bottle shop stocking plenty of local producers!
One of the many awesome cafe's in town. Guarenteed delicious wholesome food and coffee, with plenty of space for large groups. Head down here in the morning to grab a coffee and just relax!
The Number 1 go-to if you want to get a tour of the our area with stop's at all the best locations in the New England.